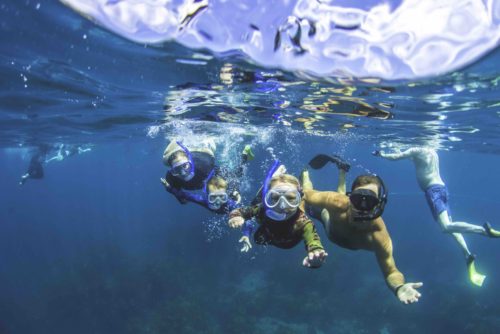 The best way for non-divers to experience the wonder of the Poor Knights book a 'Perfect Day'.
Our very special day-trip, Perfect Day offers the ultimate non-diving Poor Knights experience, offering sight-seeing, kayaking, cave explorations, snorkeling, swimming, sea mammal-spotting, snippets of fascinating history and Island facts and great food.
The boat is incredibly well fitted-out, with plenty of indoor and outdoor seating, upstairs viewing, plenty of facilities and the fabulous "fish camera" with live underwater shots beamed right into the boat. You don't even have to get wet to see the fish.
Visit the world's largest sea cave, Rikoriko Cave by boat, and the various arches. Your pace, your level.
This is a Simply Awesome day on the water.
Check out our sister website www.aperfectday.co.nz to book online or Contact us to find out pricing and availability.